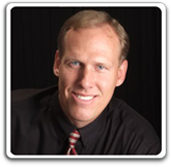 Kent W. Stapley, DMD
Arizona native Dr. Kent W. Stapley was born in Mesa and grew up in Tempe. A graduate of Corona del Sol High School, Dr. Stapley went on to spend his undergraduate years at Mesa Community College and Brigham Young University. He then attended dental school at Southern Illinois University, graduating at the top of his class. After graduation, he returned to Arizona and immediately opened a private dental practice in Mesa. Five years later, he joined forces with a friend from his dental school days, Dr. Nathan R. Kitchen, and another friend, Dr. Mark Anthony. The three have been in practice ever since. Dr. Stapley enjoys being in a practice with his colleagues because overhead costs are shared and he can pass along this savings to his patients.
Dr. Stapley's practice style is simple – he is employed by you, the patient. He will always treat you the way he would want to be treated. Dr. Stapley aims to be a good listener and an honest diagnostician who provides a high level of dental care in a gentle manner. The educated and caring team at Dr. Kent Stapley & Dr. Nathan Kitchen are able to assist even the most anxious patients through their dental treatment. Dr. Stapley finds great satisfaction in helping patients with dental emergencies. His goal is to handle them immediately, even if that means coming into the office over the weekend. He is always available to consult with patients over the phone as well.
He has extensive experience in endodontics (root canal therapy) and oral surgery (extractions, bone grafting, and implants). Dr. Stapley is certified in laser dentistry and is able to do most fillings without a drill, if desired. He is also able to trim overgrown and asymmetric gum tissue and remove many oral lesions with a laser rather than a blade with excellent results. His patients have found that they are more comfortable when the laser is used, and recovery is also much quicker and more pleasant. Additionally, Dr. Stapley is trained, certified, and experienced in skillfully placing dental implants.
Dr. Stapley is a founder, developer, owner, and advisor of DentiMax, Inc., a dental practice management software company that services thousands of dental offices around the world. He is also an owner of Total MD, Inc., which is a medical practice management software company. He has been published in several dental journals for his research and expertise.
In his spare time, Dr. Stapley enjoys being with his beautiful wife and nine children. Together, they enjoy water sports, snow skiing, and fishing. He and his family are very active in their Christian faith and strive to live by the inspiring principles it teaches.