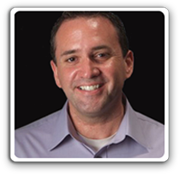 Nathan R. Kitchen, DMD
Dr. Kitchen was named one of Phoenix Magazine's 2011 Top Dentists
The Dr. Kent Stapley & Dr. Nathan Kitchen office is thrilled to announce that our own Dr. Nathan Kitchen has been named one of Phoenix Magazine's Top Dentists of 2011. This honor is especially significant because it is bestowed by Dr. Kitchen's peers in the dentistry field, meaning that the quality of his work has been deemed exemplary by professionals who are educated and knowledgeable in the same field.
We've known for some time that our patients love Dr. Kitchen. It is thrilling and validating to know that his professional expertise, skills, and dedication to excellence are also recognized by his peers.
Short Biography for Dr. Kitchen
Dr. Kitchen attended dental school at Southern Illinois University in Carbondale, Illinois, graduating in 1997. After graduation, he decided to stay in the Midwest for a while and completed a General Practice Residency in dentistry in Iowa City, Iowa, at the University of Iowa.
Following his residency, he and his family moved to Arizona. He started his dental career as a staff dentist for CIGNA of Arizona. In March of 2000, he joined with Dr. Stapley to open his private practice at the Power and Brown location.
Dr. Kitchen and Dr. Stapley have separate practices in the same building. They share the facility and some staff, and they have similar practice philosophies. Dr. Kitchen also puts a high priority on listening to the patient, and works hard to stay on the cutting edge of dental care with his continuing education. He is anxious for the opportunity to get to know you, to learn of your dental goals, and to work with you to attain those goals. His staff are known for the personal attention they give to each patient, and for their friendliness and courtesy.
Read what our patients say about Dr. Kitchen
"I needed major dental work, and finally took the plunge. Dr. Kitchen thought of everything! He showed me a model of what my teeth would look like when they were done. I could not be happier with the end result! I smile so much more than I used to. Dr. Kitchen and his staff are polite and kind, and I could not respect them more. He not only does top quality work, but has a pleasant and calming manner that really relaxes me during treatments."
"Dr. Kitchen is a great dentist! He is knowledgeable and very friendly, and always takes extra steps to make sure you are comfortable. He does a great job explaining everything. His staff is super friendly, and really respectful of your time. You almost always get in to the office right away. If they are running behind, they call you to let you know so you can move your appointment time back."